STARRCASTonFITE Preview by Mike Johnson
August 22, 2018
By: Mike Johnson
On Labor Day weekend, they all converge. Legends. Fans. Superstars. Podcasters. The most important independent wrestling event in decades will take place on September 1st and everyone is "All In."
An event that massive, a movement that momentous can't be contained by just one day, leading to the birth of Starrcast, the most packed gathering of wrestling stars and events ever assembled.
FITE is proud to be the exclusive broadcaster of all the historical moments and amazing chicanery that will be presented under one roof, allowing fans across the globe to be eye-witnesses to an extraordinary assembly of events.
Here's your preview of how insane this scope of events are!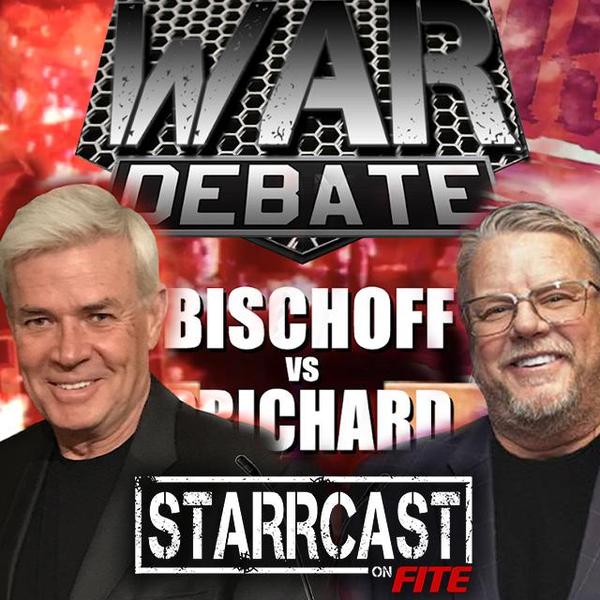 The Monday Night War Debate with Bruce Prichard & Eric Bischoff
The Monday Night Wars helped to change the trajectory of professional wrestling forever, destroying all existing conventions and re-defining what the narratives within professional wrestling promotions and even across them are today. Eric Bischoff was at the helm of World Championship Wrestling. Bruce Prichard was one of the top lieutenants in the World Wrestling Federation. Every Monday Night for years, it was a blood feud, with rating points, money and the attention of millions of fans all at stake. Now, at Starrcast, the two sides will once again go to war, debating the merits of the war, from the highest of victories to the lowest of strategies. From talent jumps to live vs. taped products, from sports-entertainment to reality-based pro wrestling, old wounds will be torn open for the world to see – who will emerge the victor?
Mike Johnson is the lead reporter for PWInsider.com and has been writing about professional wrestling since 1996. He can be found on Twitter @MikePWInsider and MikeJohnsonWrites.com.