Weekly Pro Wrestling Rankings April 27
April 27, 2018
By: Mike Johnson
Every week here at FITE, we feature the Top Ten ranked personalities in the world of professional wrestling. Unlike other combat sports, pro wrestling cannot be measured in just wins and losses, especially when the drama and excitement of the genre is specifically based around not just the physical performance, but the excitement level created by its combatants. Thus, our top ten measures the most newsworthy performers in the business, who's momentum drives not just their own career paths but the promotions they compete for.
This week, we are extending the top ten to include an additional five talents as the rankings were held back to include WWE's Greatest Royal Rumble event.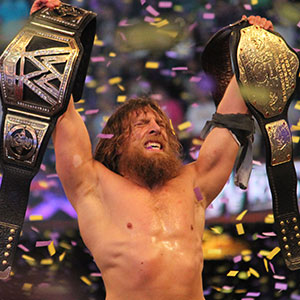 1. Daniel Bryan
Several years ago, Daniel Bryan was medically retired by World Wrestling Entertainment. While he was finally cleared to return just prior to WrestleMania 34, it will be Jeddah, Saudi Arabia that the former WWE and Ring of Honor champion truly burst out once again, shining as only he can.  Bryan entered the Greatest Royal Rumble match at number one and once again, made history, shattering the previous record for the longest performance in a Rumble bout, going from the initial competitor to among the final three combatants in the match. When he was eliminated, his chest was covered in red bruises, the mark of a hard, physical day at the office, but one someone like Bryan can be eternally proud of. In a world where in-ring performances can define how deeply an audience falls in love with a professional wrestler, Bryan continues to have an everlasting love affair. One of the most pristine, passionate performers in the history of this unique genre, this week, there is no one who should be considered the most newsworthy combatant in this world.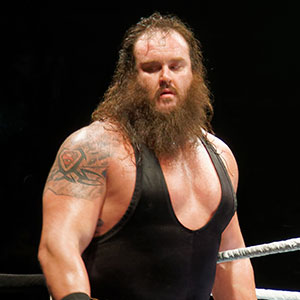 2. Braun Strowman
Whenever WWE holds a major event, there can only be one victor in the main event. This week, Braun Strowman was once again presented to be the man before a global audience, capturing the first-ever Greatest Royal Rumble match, winning a trophy and a championship belt. More importantly, he was standing center ring as scores of pyrotechnics exploded, making him look all the grander as one of the most important WWE stars today. The audience loves the larger than life strength and overall bad-assery of Strowman, who continues his rise into the role of WWE centerpiece.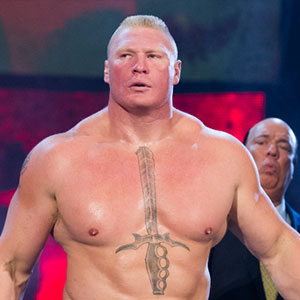 3. Brock Lesnar
This has to be the end, right?  He can't continue to hold the WWE Universal Championship. He has to be losing this week. It's going to be a steel cage match. This will be the moment where Brock Lesnar finally falters…except once again, it wasn't. It was hard-hitting and controversial, but in the end of his title bout against Roman Reigns, it was Lesnar emerging from the battlefield as the victor and the champion. All the traditional expectations and rules of the rules of engagement when it comes to professional wrestling go out the window when Lesnar comes into the equation. That's why he continues his reign as one of the most compelling competitors, ever. That's the type of performer that drives the wrestling economy.
4. Roman Reigns
Roman Reigns' career will one day be dissected and debated, because he is the perfect example of a performer who does everything right yet continues to fall short in the overall scheme of things. Reigns should be the champion that all are measured by, yet once again, he is not the champion. He is the hardest working performer in all of WWE, yet a massively vocal contingent continues to reject him in every aspect. He should have walked out of WrestleMania as the Universal champion, but instead left his blood, sweat and tears stitched into the canvas of the squared circle and as a character, was again unfulfilled in his hero's journey. Reigns' work, however, is enough to continue to enrapture those who support and jeer him. The quality of his battle against Brock Lesnar helps him retain his positioning in the FITE rankings leading into the Greatest Royal Rumble in Saudi Arabia, which may literally become his last stand effort in returning to the upper echelon of both WWE's Raw brand and the FITE rankings.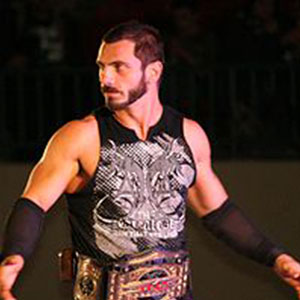 5. Austin Aries
What an intriguing few weeks for the Impact champion. Aries has seen his well-crafted story against Alberto el Patron disappear, have to work hard to establish the new main event for the Impact Wrestling Redemption PPV event, and lose and recover his position as the top performer in the promotion. Aries' battle against Rey Fenix and Pentagon Jr. at Redemption was, as expected, an entertaining bout.  What was not expected was Pentagon capturing the championship. With speculation that Aries was done with Impact, he again surprised observers by regaining the championship. Aries travels the world, puts in strong performances, is blunt in interviews and knows his worth. That's old school wrestling excellence in the 21st century.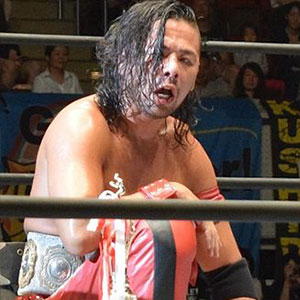 6. Shinsuke Nakamura
If one was waiting for the real Shinsuke Nakamura to finally arrive in the United States, it appears that your patience has finally been awarded. Since Nakamura's disrespectful low blow in the aftermath of his loss to WWE Champion AJ Styles, the King of Strong Style's personality has flourished for the first time since he departed Japan. His rematch against Styles at The Greatest Royal Rumble showcased a brash, evil persona that resuscitated Nakamura's career. Before, he was the type of personality everyone loved but didn't really live up to expectations. Now, Nakamura is proving to be the personality everyone is going to love to hate, exemplifying that every great hero needs a villain to overcome.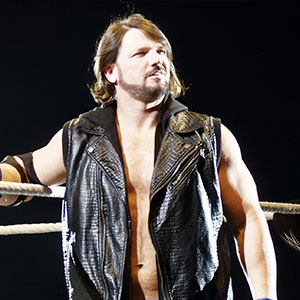 7. AJ Styles
Being the WWE Champion carries with it an extensive list of responsibilities and a long lineage, but it rarely, after decades of existence, brings many firsts.  This week, AJ Styles became the first WWE Champion to defend the belt on live, televised broadcast from The Middle East.  Even more impressive was that Styles yet again put in a truly exceptional performance, although one that was designed to continue his rivalry with Shinsuke Nakamura. The bout showcased Styles' flair for great wrestling and mixed in some good, old fashioned Americana grit with some fun post-match brawling. Even if it wasn't clear victory, Styles stood tall, a worthy champion.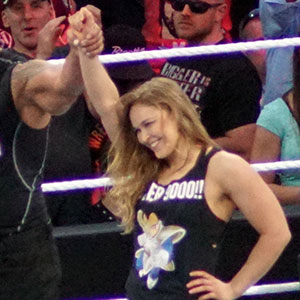 8. Ronda Rousey
This past week on Monday Night Raw, the female roster got to headline in a ten woman tag team bout, but it was the former UFC Bantamweight champion who ended up with the lion's share of the attention and the spotlight coming out of the main event. Rescuing her friend Natalya, only to be attacked by Mickie James, we saw Rousey give that infamous look and take James down, setting the stage for her first singles bout in the company. Presented as one of the most important personalities in WWE, the company is ready to yield the sizable investment they have put into Ronda Rousey. Anything Rousey does gains eyeballs. This week was no different.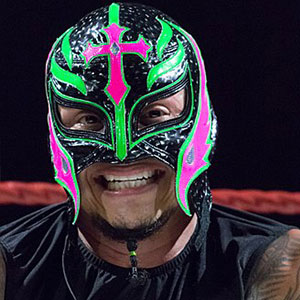 9. Rey Mysterio
Since coming to the United States, fans have been waiting for Shinsuke Nakamura to match and surpass the excellence seen during his time in New Japan Pro Wrestling. It has been a long wait as even with a NXT championship run and more recently, a Royal Rumble victory, Nakamura has yet to truly break out the way many have hoped and predicted. It was believed that the perfect time to do so would have been WrestleMania 34 against AJ Styles, a bout for the WWE championship, the company's longest running and most important title. Instead, the bout landed in the middle of the list of most impressive bouts and it appeared the moment had been lost.... until a well-placed low blow ruined Nakamura's attempt to show respect to Styles, the victor. Since then, Nakamura has exemplified all the old school aspects of a foreigner villain while also - perhaps finally - morphing into the Superstar that the audience has been waiting for. Be careful what you wish for, as you just might get it, just not in the way that you expected. Nakamura, for the first time since January, is finally out of the neutral position.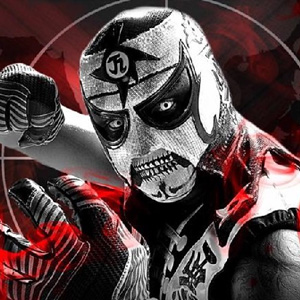 10. Pentagon Jr
Several weeks ago, the in-demand international star wasn't even supposed to be in the main event of Impact Wrestling's Redemption. Then, over the course of WrestleCon weekend in New Orleans, that trajectory changed, setting the stage for Pentagon to be one of the few talents to win a World championship in only his second appearance for a promotion. Although he dropped it several days later back to Austin Aries, Pentagon showed a national audience why he's been busy every week with appearances across the United States, Canada and Mexico.   This was yet another milestone for Pentagon Jr. and certainly not the last time he'll hit the FITE ranking.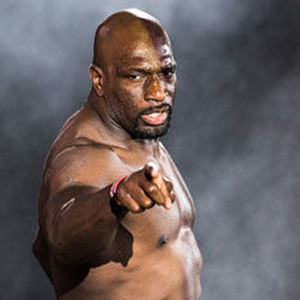 11. Titus O'Neil
Professional wrestling can be a harsh mistress, where despite the best of efforts, the deepest of planning and the most rigid of work ethic, everything can be undone within seconds. At the Greatest Royal Rumble, Titus O'Neil charged the ring, prepared to perform and despite all preparation, he had the most unfortunate series of events unfurl before him, tripping as he hit the ringside area, slipped and sliding, almost like an Internet meme come to life, until he came to a stop under the ring, only his foot still visible. It was a moment that was scoffed at, to be sure, but it was also a moment that perhaps made O'Neill one of the most talked about performers in all of professional wrestling, for the first time. The FITE rankings are about what creates a newsworthy competitor in a very unique world, and this week, Titus is ranked for the most unconventional reason ever. Given the strange world of professional wrestling, it's possible that what was truly embarrassing for O'Neill this week may end up being the springboard for something grander.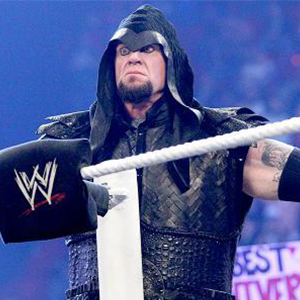 12. The Undertaker
The Undertaker again returned to the ring at The Greatest Royal Rumble, surpassing all expectations in his victory against Rusev in a Casket Match. It was a bout and a performance that could have been easily phoned in by The Phenom, but instead, Undertaker worked harder and longer than he did against John Cena at WrestleMania 34. That level of passion and work ethic from someone who absolutely could be excused for not having either based on his past track record, continues to showcase a true living legend as one of the most distinguished figures in the industry.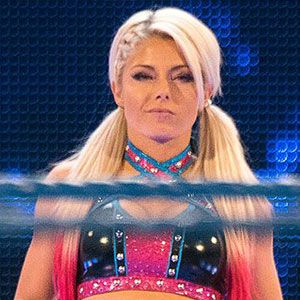 13. Alexa Bliss
In an ever-changing world with a fan base that will often celebrate and cheer the evilest of acts, Bliss continues to prove herself as a master of being a pure villain with a truly black heart. The top villain of the WWE Raw roster, Bliss' work this past week on the mic, presenting a "Moment of Bliss" where she claimed to be speaking out against bullying, but in reality, was simply, once again, taunting Nia Jax. It was a personal attack right out of the worst of political campaigns and in doing so, Bliss shined and put all eyes back on her. Jax has the belt, Rousey has the hype, but Bliss has the heart and soul of the women's division on Monday nights. even if Bliss is only five feet, that frame holds a personality that stands tall over all as one of the last true bastions of evil in pro wrestling.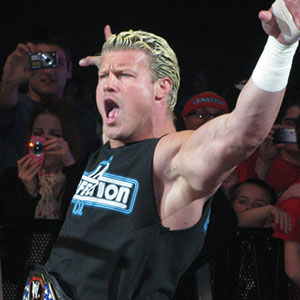 14. Dolph Ziggler
With a shift from Smackdown to Raw and a new partnership with the excellent Drew McInytre, it appears that Dolph Ziggler is once again being given a chance to resurrect his standing within World Wrestling Entertainment. At the Greatest Royal Rumble, Ziggler started the bout as number two against Daniel Bryan and began, as they say, putting in the work. Ziggler had a great showing for the 20-25 minutes he was in the ring, working hard and putting in an impressive performance that sets the stage for greater things in Ziggler's WWE future.  Whether Ziggler can climb the ladder of success or WWE's creative team decides to treat him, yet again, like a discarded toy, remains to be seen but the future looks wide open this week.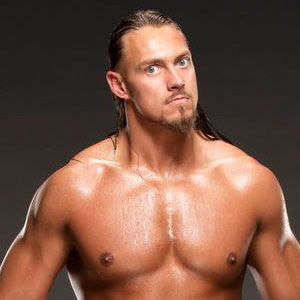 15. Big Cass
Since returning from his ACL injury, Big Cass has shown a lot of swagger and aptitude as a villain for the Smackdown brand. He's immediately interjected himself into the top storylines, sparking a feud with Daniel Bryan and having an impressive back and forth segment with The Miz. He went to the end of The Greatest Royal Rumble and did so in a way that garnered him additional attention from the audience, eliminating Bryan from the bout. With a major bout against Bryan set for Backlash next week, the seven-footer has never stood taller.
Mike Johnson is the lead reporter for PWInsider.com and has been writing about professional wrestling since 1996. He can be found on Twitter @MikePWInsider.