Day Trader Challenge
FMX FITE Klub

Official PPV Replay
Bell Time

Duration

02:32:43

Genres

Channel

Ratings


Rate This Show
* Available in the United States
* Included unlimited replays
FMX FITE Klub RIDERS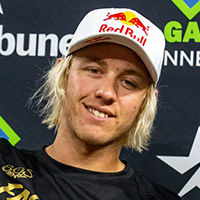 Tyler Bereman
8-time X Games Medalist
2019 X Games Best Whip Gold Medalist and Quarter Pipe High Air Silver Medalist
2019 Nitro Circus World Games Quarter Pipe 3rd Place
2019 Monster Energy Cup Best Whip 2nd Place
2017 World of X Games Real Moto Silver Medalist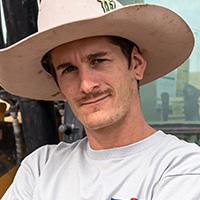 Jarryd McNeil
First Moto X rider to win four consecutive X Games gold medals in a single discipline
1st in 2019 X Games Step Up
9-time X Games Medals in Best Whip
15-time X Games Medals
2-time Monster Energy Cup Biggest Whip Champion
Monster Energy Cup/X Games Quarter Pipe Qual. Winner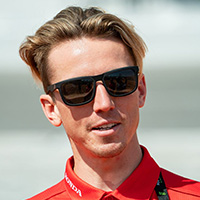 Cole Seely
Former Professional Supercross Motocross Racer
Honda HRC Rider #14
Monster Energy Supercross 450SX event winner with 12 career 450SX podium finishes
Monster Energy Supercross 250SX WRN Regional Championship runner-up (2014)
BMX racer before transitioning to Supercross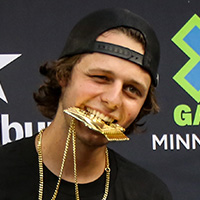 Colby Raha
7-time X Games Medalist
X Games Quarter Pipe Gold Medalist (at his first X Games appearance) and Real Moto Gold Medalist (2019)
2018 Nitro Circus World Games Quarter Pipe Winner
2018 X Games Step Up Bronze Medalist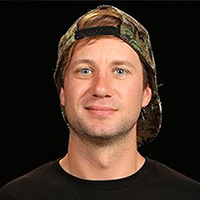 Tom Parsons
Biggest whip wins
Including his niche Best Whip
2nd in X Games Austin 2015 MTX Best Whip
1st in X Games Austin 2014 MTX Best Whip
2nd in X Games Minneapolis 2019 MTX Best Whip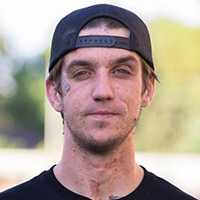 Dereck Beckering
Professional FMX Rider doing shows multiple freestyle shows a year
Invited and competed in 2017 & 2018 Monster Cup Biggest Whip
Featured in Moto 9 This is MOTO video
The Analyst in the commentator team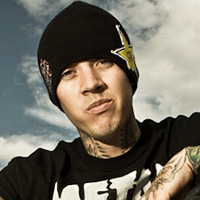 Jeremy "Twitch" Stenberg
A pioneer in FMX
Has 16 X Games Medals to his credit(including six gold)
Former Vans Triple Crown Champion and Red Bull X-Fighter Champion
Won medals in many FMX disciplines such as Freestyle, Best Trick, Step Up, Best Whip, and Speed and Style
Launched his brand is Dirt Bike Kidz in 2013
Has competed as a professional off-road truck racer in the Lucas Oil Off Road Racing Series
Had a reality show he starred called "The X Life"
Received his nickname 'Twitch' from his Tourette's syndrome
Description
On Tuesday, July 28th FITE and Day Trader Challenge present one more inaugural motorsport event featuring the World's best freeride motocross riders – FMX FITE Klub. The event will be headlined by Jarryd McNeil, Tyler Bereman, Colby Raha, Cole Seely, Tom Parsons and Dereck Beckering. The competition will feature Best Whip, Quarter Pipe and Step Up. The final event of the day will showcase a pit bike race.

The Analyst in the commentator team will be Jeremy "Twitch" Stenberg - a pioneer in FMX with 16 medals from X Games, 6 of the medals are gold!

It will be a show that will leave you breathless! Enjoy the great FMX spectacle exclusively on FITE!
Announcements
July 10, 2020

Jarryd McNeil, Tyler Bereman, Colby Raha, Tom Parsons and Corey Creed Headline FMX FITE CLUB New York, NY, July 09, 2020 -- FITE announced today its newest iteration to the streaming combat sports platform, FMX FITE Club, a three discipline freeride motocross competition that will be capped off with a pit bike race, featuring the world's elite FMX riders. The event, which will be for the riders, by the riders, will take place at an undisclosed location on Tuesday, July 28 and will be streamed live starting at 8pm ET, …

Read more »
If you have questions, visit the
Help Center
where you can find answers to frequently asked questions or contact the support team.