Tribute to the Kings
Preshow

Official Free Live Stream
Bell Time

Genres

Channel

Venue

Jalisco Stadium, Guadalajara, Mexico

Ratings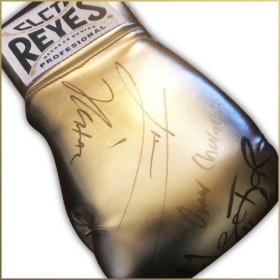 *3 people will each win 1 autographed glove from the Tribute to the Kings PPV Event. No purchase necessary!
Each Glove is autographed by:
Anderson Silva, Julio Cesar Chavez Sr., Julio Cesar Chavez Jr., Omar Chavez + Ramon Alvarez
Ends 11:59PM June 19th 2021 Pacific Time
Description
Kick off Tribute to the Kings with a Preshow!
Tribute to the Kings: Julio Cesar Chavez Jr. vs Anderson Silva is on the horizon and what better way to get you started? Tune in on June 19th and get a feel for the big night ahead!
If you have questions, visit the
Help Center
where you can find answers to frequently asked questions or contact the support team.