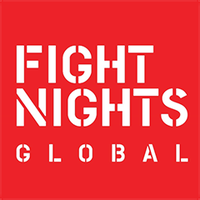 Fight Nights Global
3.8
Rating based on all videos
Fight Nights Global - is one of Russia's most elite MMA organizations, known for it's top quality events and entertaining match-making.
Fight Nights Global has been known as THE organization when it comes to combat sport appreciation - producing events from all styles. From (and most notably)MMA to Kickboxing (K-1).
Since it's outburst on the scene in mid-2010, the company has hosted some of the most notable fighters from the region - Andrei Arlovski, Fedor Emelianenko, Ali Bagautinov and many more.
Fight Nights Global has also shown world-level elite fighters from around the world: Sokoudjou, Brett Rogers, Tim Sylvia, Fabio Maldonado, Valentijn Overeem and many others.
The ever-growing popularity Fight Nights Global makes it one of the must-see promotions out there!
Fight Nights Global Streams & Videos
Title
More from Fight Nights Global