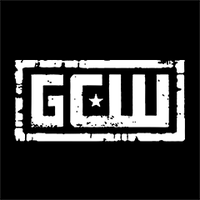 Game Changer Wrestling
4.5
Rating based on all videos
Game Changer Wrestling (GCW), is taking the professional wrestling industry by storm. Based in New Jersey, GCW is an independent promotion that is redefining the boundaries of the sport. With its hardcore wrestling and mixed martial arts-inspired shoot style matches, GCW delivers a pulse-pounding experience that leaves fans on the edge of their seats. From New Jersey to international stages in Japan and Mexico, GCW's electrifying events, including Backyard Wrestling, Bloodsport, and Joey Janela's Spring Break, draw wrestling enthusiasts from around the globe. With a roster of established stars and emerging talents, including the likes of Joey Janela, PCO, Nick Gage, and Tom Lawlor, GCW showcases the best of both worlds, blending intense action with unorthodox storytelling. One of GCW's standout events is the thrilling Bloodsport, where professional wrestling meets the intensity of mixed martial arts. Former MMA superstars such as Josh Barnett, Tom Lawlor, Frank Mir, and Matt Riddle bring their expertise to the GCW ring, creating an authentic and hard-hitting experience for fans. Tune in to their adrenaline-fueled shows and immerse yourself in the captivating world of Game Changer Wrestling, where the boundaries are shattered, and the excitement never ends.
Game Changer Wrestling Live Stream

Game Changer Wrestling Live Stream

Game Changer Wrestling

On December 24th GCW vs Zone 23: DeshUesaDero is live on FITE+! Stay tuned, the lineup to be announced soon!
Game Changer Wrestling Streams & Videos
More from Game Changer Wrestling